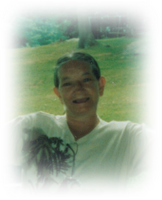 Laura Pearl "Sue" Albright
Laura Pearl "Sue" (Valentine) Albright, 69, of Masontown, WV, passed away peacefully Wednesday, March 8, 2023, at home surrounded by her loving family.
She was born in Grafton, WV, on October 20, 1953, a biological daughter of the late James Wilbert and Serena Rebecca (Knight) Valentine and was raised by her adoptive parents, Woodrow and Mary Evelyn Wolfe.
Laura "Sue" was a loving wife, mother and grandmother. She was methodist by faith. She always enjoyed playing cards, doing puzzle/word searches, and loved to collect things. She also had much love of her cuddle buddies, Chi-Chi, Nala and Raven.
Laura "Sue" is survived by her two daughters, Mary Beveridge and Christina Albright; one son, William "BJ" Albright Jr. all of Masontown; three beautiful granddaughters, Felisha Albright, Jacolyn Beveridge and Tyla Hodgkins; one great grandson, Weston James Albright of Masontown; seven siblings, Dorsey Cline, Georgia Jean, David Arnold, Serena Geneva, Elsie Christine, Eddie Albright and Woody Wolfe and several extended family members.
In addition to her parents, she was preceded in death by her loving husband and soulmate of 48 years, William "Bill" Albright; two very special sisters, Lena Bell and Kathy Hern and five additional siblings, Jerald Allen, John Wesley, Sherman Ray, Buddy Boy and Claude Ellis.
Friends may call at Field Funeral Home on Monday, March 13, 2023 from 11 am until the 1 PM time of service with Rev. Ray Frankhouser and Pastor Kelly Gamble officiating.
Condolences may be extended online to the family at www.fieldfuneralhome.com.