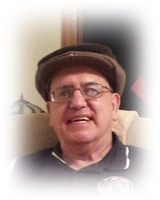 Anthony Wayne DeBastiani
Anthony Wayne DeBastiani, 71, of Masontown, WV, passed away Tuesday, February 21, 2023, at Janet's Heavenly Home, in Tunnelton, WV, where he had resided.
He was born in Morgantown, WV, on August 10, 1951, a son of the late Tony and Norma Jean "Nip" (Forsythe) DeBastiani.
Anthony was a loving father, grandfather, brother, and uncle. After Graduating from Valley Sr. High School in 1970, Anthony worked for the WV Department of Highways in Kingwood, WV, where he retired from, and at The Sheltered Workshop. Anthony was very easy going. He enjoyed camping, bowling, and sports, especially the Mountaineers.
Anthony is survived by two sons, Audis DeBastiani and wife Ashly of Whetsell Settlement and Andrew DeBastiani and wife Melissa of Desoto, MO; four grandchildren, Austin, Brianna, Bryson, and Brynnlee; one brother, Randy DeBastiani and wife Katie of Kingwood, WV; one sister Andrea Drake and husband Steven of Morgantown, WV; nieces, Dr. Summer Hartley and husband Chris of Morgantown, WV, Mabel Brenneman of Fayetteville, NC, Olivia Gower and husband Seth of Arthurdale, Brittany Martin and husband Derrick of Beckley, WV, and Ellen Bulford and husband Tim of Falling Waters, WV; nephew, Randall DeBastiani and wife Nhu of Texas.
Anthony is preceded in death by his parents.
Friends may call at the Field Funeral Home in Masontown, WV, on Thursday, March 2, 2023, at 12:00 pm. Liturgy Outside of Mass will be held at 1:00 pm with Father Paul Evers as celebrant. A private inurnment will be held at the Masontown Cemetery at a later date.
Condolences may be extended online to the family at fieldfuneralhome.com.