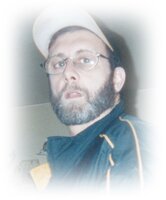 Jack Samuel Johnson
Jack Samuel Johnson, 68, of Reedsville, WV, passed away Tuesday, February 14, 2023, at the Hospice Unit at Ruby Memorial Hospital in Morgantown.
He was born in Morgantown, WV on September 2, 1954, a son of the late Lloyd and Mary Ellen (Matlick) Johnson.
Jack worked as a cashier for Brown Mill Grocery. He was an avid sports fan. Jack enjoyed watching the Pittsburgh Pirates, Steelers, and all sports of the WV Mountaineers. He also was a NASCAR fan; Jeff Gordon was his driver of choice. Jack enjoyed listening to Elvis.
Jack is survived by one brother, Robert Johnson and wife Joyce of Masontown and several nieces and nephews.
In addition to his parents, Jack was preceded in death by one sister, Deloris Taylor and ten infant siblings.
Friends may call at the Field Funeral Home in Masontown on Saturday, February 18, 2023, from 11 am until the 2 pm time of service with Pastor Kelly Gamble officiating.
The family would like to extend a special thank you to Garnett Shrout for the care he gave Jack and for their special friendship.
Condolences may be extended online to the family at www.fieldfuneralhome.com.