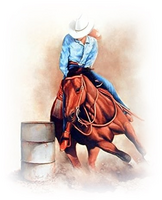 Joyce Elaine Hebb
Joyce E. Hebb, 74, of Masontown, WV, passed away Monday, February 6, 2023, at Tygart Center in Fairmont.
Joyce was born in Wilmington, DE on November 25, 1948, a daughter of the late William K. and Josie C. (Haynes) Bensinger.
She was employed by UPS in Stonewood, WV as office manager for many years. Joyce was a very good athlete and played softball, basketball, field soccer and tennis. Her high school coach said she was the most athletic student she had ever coached. She was a very accomplished barrel racer and had qualified for the World Barrel Racing Show for five consecutive years. She also showed her Welsch Corgi and won many championships for agility.
Joyce is survived by her loving husband of 56 years, Kenneth Hebb; two sons, Kenneth Hebb II of Masontown and Daniel Hebb and wife, Aarin of Elkins; three grandchildren, Nicholas, Izabella and Christopher Hebb.
She was preceded in death by two brothers, David and Joseph Bensinger.
To honor her wishes, she will be cremated under the care and assistance of Field Funeral Home.
Friends and family may call at the Field Funeral Home in Masontown for a celebration of Joyce's life on Friday, February 10, 2023, from 4 to 6 p.m.
Condolences may be extended online to the family at fieldfuneralhome.com.