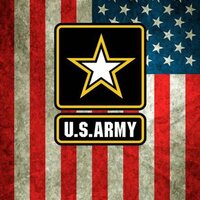 Earl Ray McGee
Earl Ray McGee, 77, of Gladesville, passed away at his home.
Earl was born in Tunnelton, on November 14, 1944, a son of the late Harry and Bertha (Goff) McGee. He was lovingly raised by the late Ralph and Mabel Shay from the age of 5 months, they were mom and dad to him.
He served in the US Army during the Vietnam War era and was deployed to Germany. He was employed by Verizon (C&P) as an installer, repairman and cable splicer for many years until his retirement.
Earl is survived by two cousins, who he thought of as his brother and sister; Jerry Shay and Cathy and Shirley Six and Allen; two nephews, Lucas Shay and Jennifer and Matthew Shay and Atalante, who he loved very much; five grandnieces and grandnephews and a brother, Albert McGee and Yang Sun.
He was preceded in death by a sister, Nancy McGee Trickett.
A private service will be held at a later date. Interment will be in the Shays Chapel Cemetery in Tunnelton, WV. Field Funeral Home is assisting the family with arrangements.
Condolences may be extended online to the family at www.fieldfuneralhome.com.