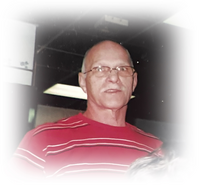 Robert Howard "Bob" Mitchell
Robert Howard "Bob" Mitchell, 80, of Stonewood, passed away on Monday, June 27, 2022, at the Bridgeport Health Care Center, after an extended illness.
He was born in Clarksburg, WV on April 30, 1942, the only son of the late Howard Jasper and Esther Izora (Simms) Mitchell.
Bob was a loving husband, father, grandfather and great grandfather. He loved camping, spending time with his family and was extremely proud of Richie, Austin and Joshua's military service. He worked at the Compton Bowling Lanes for over 50 years and loved to bowl. He bowled in many different men's leagues and tournaments over the years and was inducted into the Bowling Hall of Fame in June 1995. He had several 300 games and 299 games in his many years of bowling. He was an amazing mechanic and body man and was known for his 1977 & 1978 Ford F250s that were always pristine. He loved camping at the Kountry Campground in Racine, OH and riding around in his custom golf cart visiting all his friends.
He is survived by his wife of 58 years, Nancy (Westfall) Mitchell; two daughters and spouses, Jennifer Field and Jerry of Masontown and Erin Dye and Richie of Mt. Lookout; five grandchildren, Robbie Mitchell of Stonewood, Ceara Peddicord and Tyler of Kingwood, Austin Dye and Katie, McGuire AFB, NJ, Cheyenne Parker and Jake of Mt. Lookout and Joshua Field and Ashley, Marine Corps Air Station Cherry Point, NC; a great granddaughter Ellie Aurora Dye; two sisters and spouses, Sharon Hall and Ronnie and Patricia "Patty" Marsh and Rick, all of Clarksburg.
He was preceded in death by a daughter, Shawna Mitchell in 2020; a sister, Denise Mitchell; his father and mother-in-law, Clarence "Cotton" Westfall and Willa Bessie Westfall.
To honor his wishes, he will be cremated and there will be no public services.
Family would like to extend a special thank you for the excellent care he received at the United Hospital Center; Dr. A. Sabbagh; Dr. Adeniyi; Dr. John Angotti and nurse Lori; Fresenius Dialysis Center and the staff at Bridgeport Health Care Center.
Condolences may be extended to the family online at www.fieldfuneralhome.com.