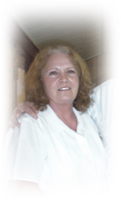 Linda K Bolyard
Linda Kay Bolyard, 70, of Tunnelton, WV, passed away Friday, January 28, 2022, at her home.
Linda was born in Rowlesburg, WV on December 11, 1951, a daughter of the late Harry W. Dillsworth and Lucille (Hixenbaugh) Dillsworth.
She was a loving wife, mother and grandmother that enjoyed her family. She loved going for walks with her husband, going to church and serving the Lord. She had been employed by the Morgantown Shirt Factory, Kenny Shoe Factory and the BFS in Kingwood.
Linda is survived by her loving husband of 51 years, Roy A. Bolyard Sr.; two sons, Alex Bolyard and Shirlyn of Masontown and Jason Scott Bolyard of Grafton; two daughters in law, Julia Bolyard of Tunnelton and Gina Bowman of Newburg; a grandson, Blake Bolyard; two granddaughters, Ally and J.T. Garlitz and Jade Bolyard; six sisters, Carol Dillsworth, Willavene and Jack Farley, Brenda and Doug Kelly, Mary and Gary Street, Debra Nicholson, and Wanda and Roger Street; three brothers, Ronald Dillsworth, Roger Dillsworth and fiancee Cindy and Gregory and Leah Dillsworth.
She was proceeded in death by two sons; Steven Allen Bolyard and Roy Bolyard Jr.; four sisters, Genevieve Sigley, Joyce Beavers, Wilma Lantz and Rosalee Williams and four brothers, Robert Dillsworth, Eugene Dillsworth, William Dillsworth Sr. and Leonard Dillsworth.
Friends and family may call at the Field Funeral Home in Masontown on Monday, January 31, 2022, from 2-8 pm. Funeral service will be held at the funeral home on Tuesday, February 1, 2022, at 11 am with Rev. Ray Frankhouser officiating. Interment will be in Shays Chapel Cemetery in Tunnelton.
Condolences may be extended online to the family at www.fieldfuneralhome.com.