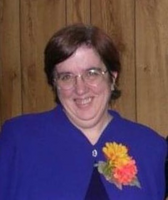 Kathleen Ann Hojnacki
Kathleen "Kathy" Ann Hojnacki, 66, of Reedsville, WV, passed away Tuesday, January 25, 2022, at Stonerise Morgantown.
She was born in Pittsburgh, PA on July 12, 1955, a daughter of the late Thomas Cornell and Mary Lou (Squiteri) Cornell of Pittsburgh, PA.
She was a loving wife, mother and grandmother.
Kathy is survived by two daughters, Karen Ferrell and husband Adam of Pt. Marion, PA and Michelle Stuchell and husband Heath of Kingwood; three granddaughters, Allyson Phillips, Chloe Stuchell and Carleigh Stuchell; one sister, Judy Luniewski of Pittsburgh, PA; three brothers, Jimmy Cornell of Pittsburgh, PA, Michael Cornell and wife Mary Ann of Pittsburgh, PA and Tommy Cornell and wife Lanita of GA and a special cousin, Joan Hojnacki of Pittsburgh, PA.
In addition to her father, she was preceded in death by her husband of 44 wonderful years, Paul Michael Hojnacki.
To honor her wishes, cremation services will be provided by the Field Funeral Home in Masontown.
Condolences may be extended online to the family at www.fieldfuneralhome.com.