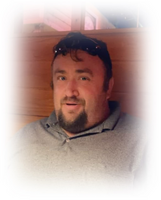 Richard Scott "Nub" Lambert
Richard Scott "Nub" Lambert, 42, of Masontown, WV, passed away unexpectedly, Wednesday, January 12, 2022.
He was born in Morgantown, WV, on August 31, 1979, a son of Robert F. Lambert Jr. and Linda (Mayfield) Lambert of Kingwood.
Richard was a loving son, brother and friend. He would help anyone who needed it. Nub and his brother were very close, some would say they were joined at the hip. They had owned and operated a sawmill for several years, tore down old barns and hauled junk and steel.
In addition to his parents, Nub is survived by his brother, Robert F. Lambert III of Masontown and his sister, Kimberly Sue Lambert Schultz of Anmoore.
Friends and family will be received at the Field Funeral Home in Masontown on Thursday, January 20, 2022, from noon - 2pm and 5pm until the 7pm service time with Marvin Shaffer officiating. To honor his wishes, he will then be cremated.
Condolences may be extended online to the family at www.fieldfuneralhome.com.