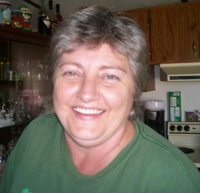 Donna Darlene Smith
Donna Darlene Smith, 64, of Mount Storm, WV, passed away Monday, January 3, 2022, at Garrett County Memorial Hospital in Oakland, MD.
She was born in Morgantown, WV on July 17, 1957, a daughter of the late Joseph Collins and Dessie (Molisee) Collins Blosser.
She was a loving wife, mother, grandmother and friend. Donna enjoyed gardening and riding motorcycles, but most of all she loved spending time with her family.
Donna is survived by her loving husband, Charlie Smith; one daughter, Terry Dalton and husband Rob of Morgantown; two sons, Blake Collins and Ashton Collins both of Mount Storm; three grandchildren, Nick Dalton and wife Shyla, Lance Dalton and companion Katelyn Slaughbaugh and Makayla Dalton and companion Tyler McDonald; one great grandson, Axel Dalton; one brother, Gary Collins and wife Bobbie of Morgantown; four sisters, Mary Goldsborough and husband Kenny of Reedsville, Eva Danford and husband Phil of Caldwell, OH, Debbie Hixenbaugh and husband Troy of Petersburg and Brenda Brown and husband Joe of Reedsville; her step father, Arthur Blosser and his wife Betty of Reedsville and several nieces and nephews.
In addition to her parents, she was preceded in death by one son, Anthony "Tony" Collins; one brother, Joseph Collins, Jr. and one nephew, Billy Danford.
To honor Donna's wishes cremation services were provided by the Field Funeral Home in Masontown. A celebration of her life will be held at a later date.
Condolences may be extended online to the family at www.fieldfuneralhome.com.