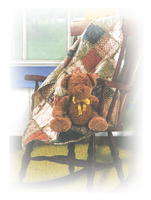 Lincoln Allen Paul Clawson
Lincoln Allen Paul Clawson was born sleeping on Thursday, December 16, 2021, at 11:08 pm at Monongalia General Hospital.
He is the son of Mack Allen Clawson and Sara Jo Jones of Morgantown.
In addition to his parents, Lincoln is survived by his sister, Lilliana Roscoe; grandparents, Bob Jones of Newburg, Jessie Crooks and husband Charles of Cheat Lake, Lora Summers of Mannington and Joseph Clawson of Columbus, OH; great grandparents, Lynn and Harry Summers of Mannington and Lucille Costello of Masontown; loving aunts and uncles, Zack, Alice, Marie, Robyn, Ashley and Duncan; many great aunts and uncles as well as many other loving family members.
Lincoln was preceded in death by three great grandparents, Douglas Costello and Joseph and Alice Jones and two uncles, Patrick Clawson and John Paul Znoy II.
To honor the family's wishes private services will be held.
Condolences may be extended online to the family at www.fieldfuneralhome.com.