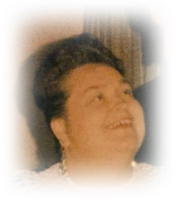 Dreama Lynn Sisler
Dreama Lynn Sisler, 76, of Independence, passed away Thursday, December 16, 2021, at home.
She was born in Charleston, WV, on February 19, 1945, a daughter of the late William C. and Mary Ann Campbell and the late Virginia (Kyle) Campbell.
She was a loving mother, grandmother and great grandmother. She loved her family, Hallmark movies, crossword puzzles and sudoku puzzles.
Dreama is survived by two sons, William Sisler of Independence and Rex Sisler and Taunia O'Neal of Independence; two grandchildren, Sierra King and husband, Lucas and Dakota Sisler; a great grandson, Conner King; three sisters, Judith Baldwin and Sid, Geraldine Dan and Linda Reaser and David and many nieces and nephews.
She was preceded in death by her loving husband, Rex Richard Sisler in 2013; two brothers, William M. Campbell and Darrell Campbell and two sisters, Betty Hunt and Dorothy Holstine.
To honor her wishes, cremation services have been entrusted to the Field Funeral Home in Masontown.
Condolences may be extended online to the family at fieldfuneralhome.com.