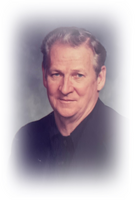 Clarence Bigler Crow
Clarence Bigler Crow, 94, of Mims, FL, formerly of Pineview Dr. Morgantown, WV, passed away Sunday, November 21, 2021, at home.
Clarence was born in Smithfield, PA on November 23, 1926, a son of the late Alonzo and Emma (Stewart) Crow.
Throughout his life, Clarence answered the call. It mattered little that the calls came from family, friends, his job or his country. He answered it each time. He could have avoided service because he was the only son working the family farm in Pennsylvania but when the country called during WWII, he answered. When there was a fire in the local hospital and someone was needed to enter the smoke- filled corridors to shut down the air handler system, he answered that call late one night. When any of the mechanical equipment systems on the vast West Virginia University complex needed immediate attention, he answered those calls each time regardless of the time of day or night. And he always answered the call from any of his family and friends in need of help. When, after almost 95 years, he was called to rest, he answered that call as well.
Clarence is survived by his loving wife of 70 years, Alice Jean (Robinson) Crow; son, Lon Russell Crow; daughter, Susan Jean Rogers and husband, Rick and granddaughter, Kathryn Wyckoff and husband, Daryl.
He was predeceased by his beloved daughter in law, Mariam Mani.
To honor his wishes, Field Funeral Home in Masontown, WV assisted with the cremation services.
Condolences may be extended online to the family at www.fieldfuneralhome.com.