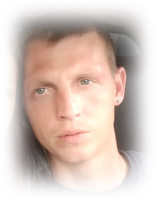 Jeremy Lee Adili
Jeremy Adili, beloved son, brother, uncle, life-partner and friend passed away on Saturday, July 3, 2021, in Masontown, WV in an ATV accident.
Jeremy was born April 28, 1986, at Ruby Memorial Hospital in Morgantown, WV. Jeremy was adventurous, quick witted, hard-working and stoic. As a child, he loved exploring; he was always the first to lead his brothers and friends to new places and greater heights. As an adult, he lived life on his terms and enjoyed all that his home in West Virginia has to offer: riding his motorcycle through the hills, fishing with friends and trail riding with his family and best friend and life-partner, Sylvia Barnett. At work, he was always the guy who would take on the high-risk, tough jobs that nobody else wanted, and he was always very proud to accept a challenge and demonstrate his technical skills.
Jeremy's daring spirit, love of the outdoors and work ethic defined his life and passion and led to his near constant curiosity about everything. He always loved to tinker with and "fix" things. He never stopped going. He would do anything for anyone, and he had a soft spot for his cats.
Jeremy is survived by parents, Terrieny and John Moats of Masontown, WV and John and Denise Mancuso of Reedsville, WV and his life-partner, Sylvia Barnett of Albright, WV; siblings include Joshua Adili, John Mancuso Jr., Jesse Mancuso and Mason Mancuso; step-brothers include Jonathan Moats and JD Moon; step-sisters include Amanda Moats and Cynthia Wilson; nieces and nephews include Ruby, Evaline, Chase, Edrich, and Jayden Mancuso. Other friends and family include Bill and Beverly Barnett, Audrey Hall, his aunts and uncles and numerous cousins and friends who were like family to him.
Jeremy was preceded in death by his grandparents, Marie Blosser & Rhoda Kiefer and his nephews, Xavier and Xander Mancuso.
Friends may call at Field Funeral Home in Masontown, WV on Thursday, July 8, 2021 from 4 -8 pm and Friday, July 9, 2021 from 10 am until the 11 am service time with Rev. Ray Frankhouser officiating. Interment will follow at the Mt. Zion Cemetery in Masontown.
Condolences may be extended online at www.fieldfuneralhome.com.