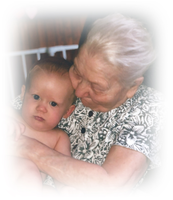 Cora Lee "Sissy" Sigley
Cora Lee "Sissy" Sigley, 91, of Reedsville, passed away Tuesday, May 4, 2021 at Stonerise in Kingwood.
She was born in Tunnelton, on February 21, 1930, a daughter of the late Llyod and Maggie (Riley) Sigley.
Cora is survived by five nephews, Timothy Dillsworth and wife Elma, Bobby Sigley and wife Tammy, Gary Sigley and wife Vicki, Brian Sigley and wife Linda and Chuck Sigley and wife Kelly all of Reedsville; three nieces, Debbie Hess and husband Bill of Morgantown, Barbara Jenkins and husband Clyde of Masontown and Sharon White and husband Willie of Reedsville; great nephews, Timmy Dillsworth, Tommy Dillsworth, Robbie Sigley, Nathan Sigley, Brandon Sigley, Billy Hess, Jr. and Dallas Jenkins; great nieces, Renee Moore and husband Kevin of Reedsville, Gracie Lynn Sigley, Heather Todd and husband Alexander of Morgantown and Danielle Hess and a special baby in her life, Michael Moore, whom she talked about all the time.
She was preceded in death by three brothers, Robert Sigley, Richard Sigley and Charles Sigley and two sisters-in-law, Genevieve Sigley and Gladys Sigley.
Friends may call at the Field Funeral Home in Masontown on Friday, May 7, 2021 from 1 pm until the 3 pm service time with Rev. Ray Frankhouser officiating. Interment will follow in the Bethlehem Cemetery.
The family wishes to extend a special thank you to the nursing staff at Stonerise in Kingwood and her special nurse Shelly. Also, to her niece, Debbie and husband Bill Hess and nephew, Brian and wife Linda Sigley for all the special gifts they brought before COVID hit.
Due to COVID-19, safety precautions will be taken, the social distancing 6-foot rule will be honored and all guests, whose health allows, are to wear a mask.
Condolences may be extended online to the family at www.fieldfuneralhome.com.