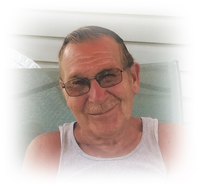 Donald Vance Hines
Donald Vance Hines, 71, of Reedsville, passed away Thursday, April 29, 2021 at home.
Don was born in Petersburg, WV on June 16, 1949, a son of the late Vance and Ethel (Vance) Hines.
He worked construction and was a member of the Laborers Local Union #379 for many years and was a member of the Mill Chapel United Brethren in Christ Church. He adored his grandchildren and loved hunting, fishing, gardening and mowing grass. Don was always willing to lend a helping hand.
Don is survived by his loving wife of 35 years, Debora Ruth (Shaffer) Hines; a son, Steven Shaffer and Melanie of Albright; a daughter, Erica D. Hastings and Alex of Reedsville; five grandchildren, Reagan Hastings, Coleton Hastings, Cody Shaffer, Haley Shaffer and Faith Shaffer; three brothers, Pete Hines and Nellie of Petersburg, Joe Hines of Dorcas, WV and Roger Hines and Johnnie of Cobb, GA; a sister Jean Halterman of La Mesa, CA; a brother in law, David Shaffer and Shawn Shaughnessy of Winter Garden, FL and many nieces and nephews.
He was preceded in death by a brother, Leon Hines; a sister, Ann Hardy and a brother in law, Roger Shaffer.
Friends may call at the Mill Chapel United Brethren in Christ Church on Saturday, May 1, 2021 from 4 to 8 p.m. and from 1:30pm until the 2:30pm service time on Sunday, May 2, 2021 at the church with Pastor Marshall Woods and Pastor David Kisamore officiating. Burial will follow in the Arthurdale Cemetery.
Due to COVID-19, safety precautions will be taken, the social distancing 6-foot rule will be honored and all guests, whose health allows, are to wear a mask.
In lieu of flowers, donations can be made in Don's memory to the WVU Children's Hospital Child Life Unit, 1 Medical Center Drive, Morgantown, WV 26506 or https://childrens.wvumedicine.org/giving/donations.
Condolences may be extended online to the family at www.fieldfuneralhome.com.