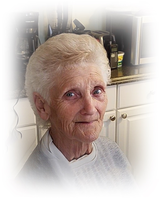 Juanita M. Gillispie
Juanita "Bug" Gillispie, 81, of Arthurdale, passed away Saturday, April 24, 2021 at Preston Memorial Hospital in Kingwood with family by her side.
She was born in Arthurdale on September 27, 1939, a daughter of the late Junior Webster (JW) and Beulah Mae (Heiskell) Myers.
"Bug" was a loving mother, grandmother, great grandmother and sister. She was employed for 27 years by Camp Dawson as a manager at the PX. She also volunteered at the WV Caring Hospice Store in Reedsville.
Juanita is survived by one son, Jerald Kesner of Albright; one daughter, Jeanette Moran and husband Ken of Kingwood with whom she resided; grandchildren, Shawn Moran and Kristle, Stephanie Moran and fiancé Lionel Waters, Brandon, Jacob, Dakota, Tim, Katelyn and Chaelyn; great grandchildren, Kaylee, Renee and Jerry, Brandon and Hailee, Kristen and Todd and Daisy; one great great grandson, Hayden; special daughter-in-law, Christinia Strahin and husband Darren one sister, Gloria Jones and husband Dale; one brother, Vernon Myers and wife Sue and numerous nieces and nephews.
"Bug" was preceded in death by her first husband, James Kesner; her second husband, David "Sweet Pea" Gillispie; one son, Jeffery L. Kesner; one sister, Mary Lou Beltz; seven brothers, Donald "Pete" Myers, Howard Myers, Elwood "Horse" Myers, Paul Myers, Cecil "Dutch" Myers, Thomas "Bud" Myers" and Dennis Myers.
Friends and family may call at the Field Funeral Home in Masontown on Saturday, May 1, 2021 from 11 a.m. until the 1 p.m. service time with Pastor Barry Adkins officiating.
Due to COVID-19, safety precautions will be taken, the social distancing 6-foot rule will be honored and all guests, whose health allows, are to wear a mask.
Condolences may be extended online to the family at www.fieldfuneralhome.com