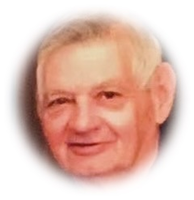 Harry J. Fields
Harry "Junior" Fields, III, of Kanes Creek community, joined his wife and loved ones in eternal rest on April 8, 2021. Harry was born October 6, 1936, the son of Harry Joseph and Grace Willard Moore Fields.
Harry obtained the sergeant rank after enlisting in the Airborne Division of the U.S. Army in 1954 as a paratrooper and was a veteran of war through 1957. Junior often enjoyed telling stories of his trip "across the pond." He was also a 50 year member of the Preston Lodge #90 A.F. & A.M. in Kingwood, WV and a member of the Kanes Creek United Methodist Church.
In later years, Harry assumed positions of responsibility with Buckeye Construction, where he was involved with pole top rescue, ironworks, crane operation, electrician and combination plant technician. He also worked for Consolidated Comstock Co., Preston Light & Power and Monongahela Power Co., where he retired in 1987.
In 1958, Harry and Lena May Hall Newsome Fields were married and sustained their blended family for many years, raising their six children together and enjoying the many years of watching them grow their families and enjoy the fruits of their labor jointly until her death in 2002.
Junior was preceded in death by his children, Gary Steven Newsome, Gerald Louis Newsome (Diana, who survives), Jacquelyn Shay (Jim, who survives), Richard Allen Newsome, and Sheila Grace Fields Haney (Larry, who survives); one brother, James Delmus Fields and one sister, Joyce Livengood.
He is survived by a daughter, Sharon Gaye McMillen (Pat) and his special "little buddy," Matthew Patrick McMillen. "Papa" enjoyed all of his 11 grandchildren and especially visits from his several great grandchildren, and he devoted his last 20 plus years to proudly attending every one of Matt's holy sacraments, sports events and academic related outings and a brother, Robert Fields (Judy) of Masontown.
Harry believed and lived his life based on "it's not what you take with you, it's what you leave behind." He took pride and joy in proudly caring for his property for future generations and never failed to "help a feller out."
Special thanks to the Madison House and West Virginia Caring staff for all their support and care for the past 15 months.
In lieu of flowers or donations, the family requests everyone to extend a special act of kindness to a person in need as Junior would have done.
Friends and family may call at the Field Funeral Home in Masontown on Sunday, April 11, 2021 from 2 to 8 p.m. Funeral services will be held at the Kanes Creek United Methodist Church at 11 a.m., Monday, April 12, 2021, with Pastor Heather Moore officiating. Interment will follow in the Sunset Memorial Gardens. Graveside Masonic Rites will be conducted by the Preston Masonic Lodge No. 90 A.F. & A.M.
Due to COVID-19, safety precautions will be taken, the social distancing 6-foot rule will be honored and all guests, whose health allows, are to wear a mask.
Condolences may be extended online to the family at www.fieldfuneralhome.com.