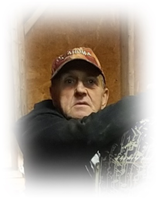 Sammy Junior Nutter
Sammy Junior Nutter, 71, of Dellslow, passed away peacefully Wednesday, March 10, 2021 at home.
He was born in Morgantown on March 10, 1950, a son of the late Santford and Jessie (Johnson) Nutter.
Sammy was a loving husband, father, grandfather and great-grandfather. He was employed by Northco as a general laborer.
In addition to his loving wife of 50 years, Marlene, Sammy is survived by two sons, Sammy Nutter II and wife Brenda of Mannington and Bryan Nutter and wife Sherri of Wheeling; eleven grandchildren, Joshua Nutter and companion Myranda Penrose and Oriana Nutter and companion Tre Gee, Javid Knotts and Bryan "Little B" Todd Nutter II, Isaac and Luke Lambert, Luke and Hank Titchnell, Lizzy Shaffer and James and David Knotts; two great-grandchildren, Summer Dawn and Autom Rain Titchnell; soon to be great-granddaughter, Linkynn Rose Nutter; two brothers, Charles "Pete" Nutter and wife Jackie of Baltimore, MD and Larry Nutter and wife Lucy of Morgantown; one sister, Brenda Staggs and husband Jimmy of Cassville and several nieces and nephews.
He was preceded in death by a niece, which he loved as a daughter, Kimberly Keast.
Friends may call at the Field Funeral Home in Masontown on Monday, March 15, 2021 from 2 – 8 pm. A funeral service will be held at 11:00 am on Tuesday, March 16, 2021 at the Field Funeral Home.
In lieu of flowers Sammy wished donations to be made to Field Funeral Home to help with expenses.
The family would like to extend a special thank you to WV Caring, especially Camille, Cindy, Jennifer and Amanda for their care and compassion during this time.
Due to COVID-19, safety precautions will be taken, the social distancing 6-foot rule will be honored and all guests, whose health allows, are to wear a mask.
The family realizes Sammy was loved by many and look forward to reading the condolences left on the Field Funeral Home website at www.fieldfuneralhome.com.