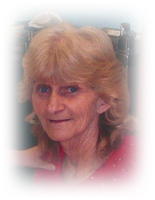 Darlett Jean "Jeanie" Bee
Darlett "Jeanie" Jean Bee, of Masontown, passed away Sunday February 3, 2019 at Ruby Memorial Hospital.
Jeanie was born in Morgantown, on May 31, 1950, a daughter of the late Donald Dewey and Juanita Mae (Mayfield) Molisee.
She worked at the Havalunch and Rental Uniform.
Jeanie is survived by her loving husband of 44 years, George "Butch" Bee; a daughter, Stephanie Shaffer and husband Anthony; four grandchildren, Austin Wolfe, Serenity Wolfe, Jordynn Shaffer and Markus Shaffer; three brothers, Dewey "Bud" Molisee and wife Barbara of Morgantown, Delmas Molisee and wife Debbie of Gibbon Glade, PA and Donald Mayfield of Masontown; sister, Donna Lambert and husband Mark of Masontown; sister in law, Bobbie Smith of Masontown; brother in law, Thomas Murray of Masontown and many nieces and nephews.
She was preceded in death by two sisters, Dorothy Murray and Marie Molisee; a brother, Dale A. Molisee and a son in law, Kenneth Wolfe.
Friends may call at the Field Funeral Home in Masontown on Thursday, February 7, 2019 from 4 – 8pm. Funeral services will be held on Friday, February 8, 2019 at 2 pm with Marvin Shaffer officiating.
To honor her wishes she will be then cremated.
The family would like to thank WVU Medicine Hospice and WV Caring for making her final days comfortable.
Condolences may be extended online to the family at www.fieldfuneralhome.com.