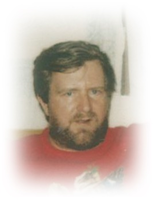 Dale A Molisee
Dale Alan Molisee, 55, of Masontown, passed away Friday, November 23, 2018 at home.
He was born in Morgantown, on December 9, 1962, a son of the late Donald Dewey and Juanita Mae (Mayfield) Molisee.
Dale was employed at the Preston County Sheltered Workshop in Reedsville for many years.
He is survived by his loving companion of thirty six years, Bobbie F. Smith of Masontown; three brothers, Dewey "Bud" Molisee and wife Barbara of Morgantown, Delmas Molisee and wife Debbie of Gibbon Glade, PA and Donald Mayfield of Masontown; two sisters, Jeannie Bee and husband Butch of Masontown and Donna Lambert and husband Mark of Masontown; brother in law, Thomas Murray of Masontown; many nieces and nephews and his beloved dog, Chumpy and cat, Georgie.
He was preceded in death by two sisters, Dorothy Murray and Marie Molisee.
Friends may call at the Field Funeral Home in Masontown on Monday, November 26, 2018 from 4 to 8 p.m. Funeral services will be held 1 p.m. Tuesday November 27, 2018 at the funeral home with Rev. Marvin Shaffer officiating. Interment will follow in the Mount Zion Cemetery.
Condolences may be extended online to the family at www.fieldfuneralhome.com.