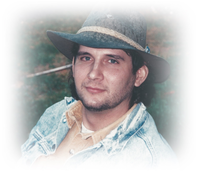 David Day
David Alan Day, 52, of Independence, passed away Friday, November 9, 2018 at his home following a two year battle with cancer.
David was born in Morgantown on March 20, 1966, a son of Roger Day and wife Linda of Arthurdale and Linda Henderson and husband Donald of Norfolk, VA.
He was a 1984 graduate of West Preston High School and was employed by Mylan Pharmaceuticals as a security engineer. He achieved CISSP certification in 2002 and was a 1987 Graduate of Devry Institute of Technology. He also worked for many years with University Health Associates and West Virginia University Hospital. Dave had many hobbies including hunting, fly fishing, fly tying, camping, wine making, and many others. He enjoyed the outdoors and nature, especially going to Monongalia Natural Forest and taking drives in the country.
In addition to his parents and their spouses, David is survived by his fiancée, Melanie Davies of Independence, one brother, Bryan Day and wife Lisa of Mt. Storm, WV; nephew, Cody Day of Mt. Storm, WV and many aunts, uncles and cousins.
He is also survived by his extended family of Melanie's; parents, Jerry and Rose Davies of Morgantown; brothers, Jim Davies of Grafton, Tom Davies and wife Pauline of Morgantown, and David Davies of Morgantown; nieces and nephews; Bradley, Tyler, Kyle, Anthony and Joshua and great nieces and nephews, Audrey, Elle, Kolton and Gannon; and many aunts and uncles.
He was preceded in death by his paternal grandparents, Okey and Dove Day; maternal grandparents, Lincoln and Ruth Rowan; four uncles and two cousins, Sam and Scott Rowan.
Friends may call at the Field Funeral Home in Masontown on Tuesday November 13, 2008 from 2 to 4 and 6 to 8 p.m. and on Wednesday November 14, 2018 from 12 noon until the 1 p.m. service time with Rev. David Spence officiating. Interment will follow in the Arthurdale Cemetery.
Memorial donations can be made to the WVU Cancer Institute Mary Babb Randolph Cancer Center Comfort Fund.
Condolences may be extended online to the family at www.fieldfuneralhome.com.