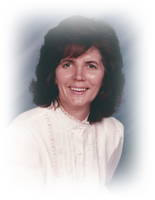 Hazel F. Wolfe
Hazel "Cutie" Wolfe, 75, of Masontown, WV, passed away Tuesday, April 10, 2018, at Ruby Memorial Hospital.
Hazel was born in Morgantown, WV, on August 20, 1942, a daughter of the late Ronald and Sally Greathouse.
She was employed by Sterling Faucet for 20 years and retired from Preston Memorial Hospital. She was a member of the Mt. Zion United Methodist Church. She was a loving wife, mother, grandmother and great-grandmother.
She is survived by her loving husband, Calvin "Sonny" Wolfe; one son Ricky Wolfe and wife Sandra of Reedsville; one daughter, Sheila Golden and husband Johnny of Tunnelton; son-in-law David Blaney of Masontown; three brothers, Ronald, Daniel and Carlos Greathouse all of Masontown; five grandchildren; three great-grandchildren and many nieces and nephews.
In addition to her parents, Hazel was preceded in death by, daughter, Robin Lynn Blaney; grandson, Kenneth Wolfe and sister-in-laws and brother-in-laws.
Friends may call at the Field Funeral Home in Masontown on Thursday, April 12, 2018 from 2 to 4 and 6 to 8 p.m. and Friday, April 13, 2018 from 10 a.m. to 11 a.m. the time of service at the Mt. Zion Church with Pastor Nathaniel Hudson officiating. Burial will follow in the Mt. Zion Cemetery in Masontown.
Condolences may be extended online to the family at www.fieldfuneralhome.com.