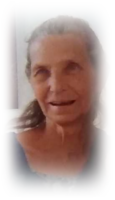 Betty Ann Sisler
Betty Ann Sisler, of Masontown passed away Saturday, March 10, 2018 at Ruby Memorial Hospital in Morgantown.
Betty was born in Streetsboro, OH, on February 26, 1945, a daughter of the late Carl and Retha Wolfe Weaver.
Betty is survived by two sons, David Sisler and wife Adriane of Newburg and Paul Sisler and wife Brittany of Masontown; one daughter, Paula Sisler of Masontown; two brothers, Ronald Weaver and Raymond Weaver; two sisters, Edna Keplinger and Linda Bowen and 10 grandchildren, Keith Jones III,Tyler McCord, Destiny Sisler, Rowan Sisler, Jaded Jones, Sebastian Jones, Mickayla Linton, McKenzie Sisler, Acy Sisler and Chevy Sisler.
She was preceded in death by her husband Charles Paul "Dave" Sisler; two granddaughters, Kayla Sisler and Alexis Sisler and several brothers and sisters.
Friends may call at the Field Funeral Home in Masontown on Monday, March 19, 2018, from 4 until the 6 pm memorial service, with Rev. Ray Frankhouser officiating.
In lieu of flowers, donations can be made to Field Funeral Home to help the family with funeral expenses.
Condolences may be extended online to the family at www.fieldfuneralhome.com.