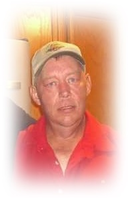 Charles Russell McGinnis
Charles Russell McGinnis, 55, of Tunnelton, passed away Wednesday, March 7, 2018 at Ruby Memorial Hospital in Morgantown.
Charles was born in Newburg, on February 14, 1963, a son of the late James W. and Norma J. White McGinnis.
He was employed at McDonalds and Hardees for several years. He loved to hunt, fish and spend time with his family.
Charles is survived by two sisters, Dorotha Cogar and husband Dale of Front Royal, VA and Katherine McGinnis of Terra Alta; three brothers, James G. McGinnis and wife Valerie of Masontown, Joseph McGinnis and wife Patty of Bretz and Robert McGinnis and wife Cheryl of Victoria, TX and several nieces and nephews.
He was preceded in death by his wife Amy Taylor McGinnis, one sister, Malissa Sue Guthrie and a step daughter, Cynthia Lee McGinnis.
Friends may call at the Field Funeral Home in Masontown on Monday, March 12, 2018, from 11 am until the 1pm service time with Rev. Denzil Null officiating. Interment will be in Mount Zion Cemetery.
In lieu of flowers, donations can be made to help with funeral expenses to Field Funeral Home, 10537 Veterans Memorial Hwy., Masontown, WV 26542.
Condolences may be extended online to the family at www.fieldfuneralhome.com.