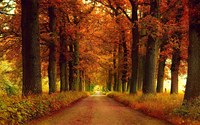 Lula Belle Smith
Lula Belle (Griffith) Smith, 83, of Reedsville, passed away Tuesday, February 20, 2018 at Ruby Memorial Hospital.
Lula was born in Grafton, on September 17, 1934, a daughter of the late Harold and Thelma (Board) Griffith.
She was a member and very actively involved in the Masontown Church of the Nazarene.
She loved and served the Lord and went to meet him. She was a graduate of Grafton High School in 1952. After graduation, she worked as a switchboard operator for the phone company in Grafton.
On September 27, 1957, she married Franklin T. Smith and became a full-time mother and homemaker. She enjoyed the farm life, being outdoors and spending time with her dog, Lizzy.
Lula is survived by two daughters, Denise Blake and husband Steve of Reedsville and Julie Stewart and husband Bob of Stephens City, VA; two sons, Tim Smith and wife Mary of Grafton and Ed Smith and wife Karen of Newburg; six grandchildren, James and Jeremy Blake, Brittany Williams and Cortney Stewart and Allison and Nicholas Smith; a brother, Bob Griffith of Fairmont and a sister, Jane Summers of Grafton.
She was preceded in death by her husband, Franklin T. Smith, a daughter, Jacqueline; a brother, Harold Griffith, Jr. and two sisters, Betty Plymale and Mary Shuman.
Friends may call at the Field Funeral Home in Masontown on Friday, February 23, 2018, from 11am until the 12 noon service time with Pastor Brian Long officiating. Interment will follow in the WV National Cemetery in Pruntytown.
Condolences may be extended online to the family at www.fieldfuneralhome.com.