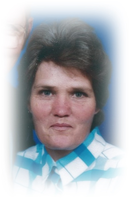 Joyce Ann Beavers
Joyce Ann Beavers, 62, of Reedsville, passed away Friday, January 26, 2018 at Pine Ridge Nursing Home in Kingwood.
She was born in Howesville on October 24, 1955, a daughter of the late Harry and Lucille (Hixenbaugh) Dillsworth.
Joyce was a loving mother, grandmother and sister. She worked at the Morgan Shirt Factory for many years. She loved spending time with her grandchildren and deer hunting.
Joyce is survived by her husband Russell Beavers Jr.; two sons, Rusty Beavers III of Aurora and Ricky Beavers of Reedsville; one granddaughter, Paige Beavers of Reedsville; one grandson, Hunter Beavers of Reedsville; daughter in law, Robin Beavers of Reedsville; seven sisters, Deborah Nicholson of Reedsville, Carol Radabaugh of Reedsville, Mary Street of Newburg, Wanda Street of Newburg, Brenda Kelly of Albright, Williave Farley of Tunnelton, and Linda Bolyard of Tunnelton; four brothers, Ronald Dillsworth of Tunnelton, Roger Dillsworth of Tunnelton, Greg Dillsworth of Tunnelton, Robert Dillsworth of Reedsville and several nieces and nephews.
She was preceded in death by three sisters, Genevieve Sigley, Wilma Lantz and Rosalee Williams and three brothers, Eugene Dillsworth, William Allen Dillsworth and Leonard James Dillsworth.
Friends may call at the Field Funeral Home in Masontown on Sunday, January 28, 2018, from 4-8pm. Funeral service will be held on Monday, January 29, 2018, at 11am with Rev. Ray Frankhouser officiating. Interment will be in Bethlehem Cemetery.
Condolences may be extended online to the family at www.fieldfuneralhome.com.