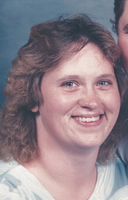 Charlotte Marie Greathouse
Charlotte "Charlie" Marie Greathouse, 49, of Masontown passed away Saturday, December 23, 2017 at Allegheny General Hospital in Pittsburgh.
Charlotte was born in Morgantown, on January 24, 1968, a daughter of Audis Gene Bolyard of Masontown and the late Patricia Anne (Taylor) Bolyard.
She was a loving wife, daughter, mother and grandmother. She lived her life for her grandchildren, who were her pride and joy. She enjoyed the outdoors and fishing.
Charlotte is survived by her husband of 33 years, Carlos "Bunk" Greathouse; two daughters, April Greathouse of Masontown and Holly Cress and husband David of Masontown; two grandchildren, Whitney and Bryson Cress; a sister, Georgianna and husband Brian Mitter of Masontown; a brother, Larry Bolyard and wife Tina of Pensacola, FL, a grandfather, Hector Taylor of Masontown and many nieces and nephews.
In addition to her mother, she was preceded in death by her grandparents, Sarah Taylor, Arthur and Wanda Cobb; mother in law, Sally Greathouse.
Friends may call at the Field Funeral Home in Masontown on Wednesday, December 27, 2017 from 3 to 7 pm and Thursday, December 28, 2017 at the Mt. Zion United Methodist Church in Masontown from 1pm until the 2pm service time with Rev. G.E. McCabe officiating. Interment will be in Mount Zion Cemetery.
In lieu of flowers, donations can be made to Field Funeral Home, 10537 Veterans Memorial Hwy., Masontown, WV 26542, to help with funeral expenses.
Condolences may be extended online to the family at www.fieldfuneralhome.com.