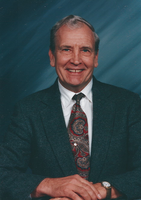 Junior Roy Casseday
Junior "Hoppy" Roy Casseday, 90, of Masontown, passed away Monday, October 2, 2017 at home with his loving family by his side.
He was born in Burke, WV, on January 17, 1927, a son of the late Roy D. Casseday and Josephine (Molisee) Casseday.
Junior served his country in the US Army during World War II and was a lifetime member of the Masontown VFW Post #1589. At the early age of 15, he began working at the glass factory in Morgantown and later worked at Pittsburgh Valve (Sterling Faucet) in Reedsville. He then worked in several union mines in the area and retired from Consol Blacksville No 1 Mine. He was a member of the Masontown Church of the Nazarene and loved to hunt and fish, especially when he took his son Larry and grandchildren, Adam and Julie. He and his wife Betty regularly visited nursing homes and hospitals to pray with the patients.
Junior is survived by his loving wife, Betty C. (Emerson) Casseday, whom he married May 22, 1948; a son and spouse, Larry Casseday and Terry of Elkins; a grandson and spouse, Adam Casseday and Kadra of Elkins, WV; a granddaughter and spouse, Julie Stutler and Bret of Winfield, WV; two great grandsons, Vernon and Norman Casseday of Elkins, WV; two great granddaughters, Ruby and Annie Stutler of Winfield, WV; two sisters, Eva Shaffer of Masontown and Doylene Davis of Morgantown; six brothers and spouses, Lynn Casseday and Kathleen of Jasper, TN, Richard Casseday and Carolyn of Morgantown, Fred Casseday and Iva, Philip Casseday, and Robert Casseday all of Chattanooga, TN, James Casseday and Diane of Jasper, TN; a sister in law and spouse, Helen Southall and Eathel of Ripley, WV; a brother in law, Donald Emerson of Sault Ste. Marie, MI.
He was preceded in death by infant twin brothers, Dale and Daniel Casseday; a sister, Arlene Molisee; three brothers in law, David Molisee, Albert Shaffer and Robert Davis and a sister in law, Linda Emerson.
Friends may call at the Field Funeral Home in Masontown on Thursday, October 5, 2017 from 5 to 8 pm and on Friday, October 6, 2017, from 10 am until the 11 am time of service at the Masontown Church of the Nazarene with Rev. Tim Heaney, Chaplin Craig Falkenstine and Rev. Lynn Casseday officiating. Burial will follow in the Masontown Cemetery in Masontown.
The family would like to extend a special thank you to Chaplin Craig Falkenstine, the staff of Amedisys Hospice especially, Toni, Kristen, Rochelle, April and Laura; Preston County Senior Center especially Debbie; cousin Donna Eddy and neighbor Julie Livengood. In lieu of flowers donations may be made to the Masontown Church of the Nazarene.
Condolences may be extended online to the family at www.fieldfuneralhome.com.